Wayne Sakamoto, Executive Director
Wayne Sakamoto is the Executive Director of the California School Resource Officers' Association.  He has over thirty years of experience in the field of school and community safety and has developed and implemented a number of successful gang and youth violence prevention and intervention approaches.  He has assisted schools on a national basis with school safety planning, emergency readiness and building safe and positive learning environments.  Wayne has been recognized at state and federal levels for violence prevention programs and efforts.  He assisted in developing, implementing and conducting state-wide trainings on the School Community Violence Prevention: Focus on Gangs effort that is a community partnership that includes prevention, intervention and suppression.  Wayne assisted in developing and implementing Project COURAGE a model after school program for students at-risk of gang involvement, drugs and violence. The project was an honorable mention for a Thousand Points of Light Award. He developed and assisted in implementing the F.O.R.C.E. 8 (Focus On Resolving Conflicts Everyday), a Youth Leadership Program that focuses on getting youth involved in violence prevention including gangs, racism, bullying and harassment.  The project was awarded the 2002 Golden Bell Award by the California School Boards Association.  Wayne has also been recognized by The California Wellness Foundation for his work as an advocate for violence prevention and was awarded the 2002 California Peace Prize Award.  Wayne's story has been published in the Chicken Soup series of books.
Active Shooter for Schools Training
Craig Hampton
President
Craig Hampton's career spans 34 years in law enforcement 14 of which he spent as a school resource officer. Craig received his teaching credential in 2002 and enjoyed the regular classroom interaction with high school students as well as presentations to all grade levels. He is an Air Force veteran and an active member of his church where he serves in leadership and as a teacher.
He and his wife Renee have 7 daughters and have been foster parents for 26 years, parenting over 130 children. They currently work primarily with medically fragile children who would otherwise need to be hospitalized to receive the level care they provide in their home.
Seeing the need for improved relationships and better educated peace officers in the schools Craig started a small local group of school resource officers and educators who met on a regular basis to discuss issues that effected school safety and the education process.
In 2000 Craig, a founding member and 1st President of the Association, in collaboration with the Riverside Sheriff's Department and both the Riverside and San Diego County Offices' of Education, planned and coordinated the inaugural conference of the newly formed California School Resource Officers Association.
Craig holds a Basic, intermediate and Advanced School Resource Officer Certificate from Corbin and Associates and has had the privilege of attending and teaching at many School Safety conferences and symposiums.
Craig retired from law enforcement in July of 2015 with the plan to focus on his family and their foster children. With the unfortunate increase in school shootings he was drawn into service again and now serves as the 5th president of CSROA.
California School Resource Officers Association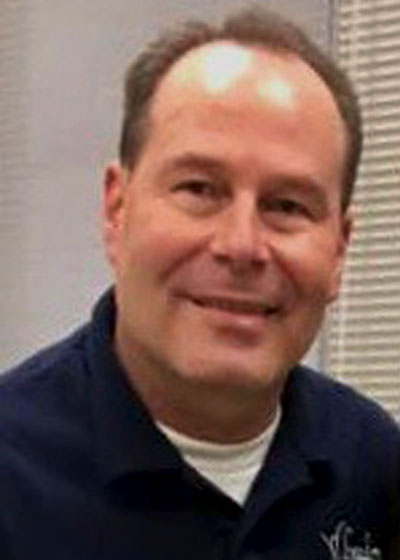 Daryl Thiesen
Secretary
Daryl Thiesen has served the students, teachers and families of Kern County as the Prevention Programs Coordinator for the past 22 years in the School-Community Partnerships Department at the Kern County Superintendent of Schools Office in Bakersfield, CA. Daryl coordinates countywide prevention and early intervention programs focused on Multi-Tiered System of Support, Positive Behavioral Interventions & Supports (PBIS), Restorative Practices, substance use prevention and truancy reduction with partners from law enforcement, mental health and schools. Mr. Thiesen serves on the California School Resource Officers Association (CSROA) State Board and has a Masters degree from Harvard University and a Bachelors degree from Fresno Pacific University.
California School Resource Officers Association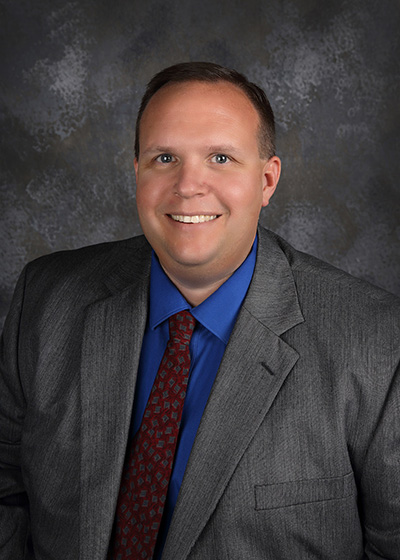 Chris Wynn
Board Members
Chris Wynn has 30 years of public safety experience serving in education, law enforcement the fire service. He is currently the Director of Security with the Hemet Unified School District. Previously, he held the same position at the Val Verde Unified School District. Mr. Wynn served with the Escondido Police Department where he attained the rank of lieutenant. During his career Mr. Wynn worked all Bureaus of the department, however, his primary job responsibilities were in the Investigations Division where he worked both property and violent crimes.
Mr. Wynn holds a Master's Degree in Forensic Science and a Bachelor's Degree in Criminal Justice Administration. He is a graduate of the prestigious FBI National Academy Session #249. Additionally, Mr. Wynn serves as an adjunct instructor at the California Baptist University in the Criminal Justice Program. He has worked as a Security Integrator and Senior Director for Netronix Integration and RetroLock Corporation respectively where he made physical security recommendations in the areas of electronic access control and video surveillance.
California School Resource Officers Association